Serving the Kitsap Peninsula
Wingman for Seniors
You Don't Have to Fly Alone!
Schedule A Free Consultation
ABOUT WINGMAN FOR SENIORS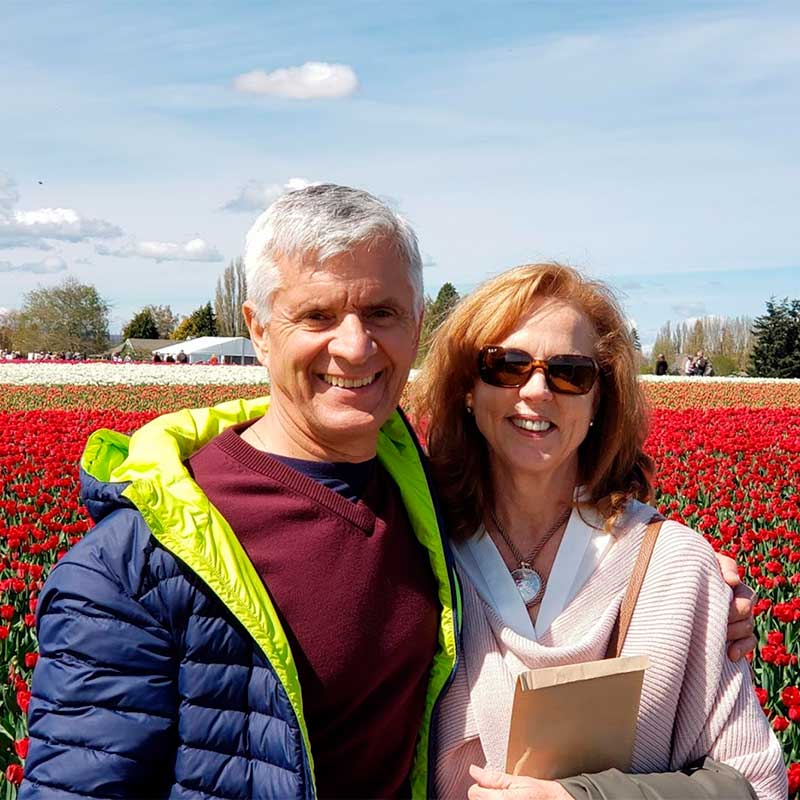 Wingman for Seniors, co-owned by Tony Haney and Cheryl Smith, was established to support the growing need for high-quality, dependable services for seniors on the Kitsap Peninsula. Tony is a veteran and military pilot with 22 years of service supporting global humanitarian and disaster relief operations in the Air Force. Cheryl is a former teacher and defense contractor and has many years of experience as an adult educator and trainer. They owned and operated a successful senior home care agency in Northern Virginia prior to recently relocating to the Pacific Northwest. Tony and Cheryl want to continue to use their life-long experience of service to provide concierge-level support to local seniors.
The idea of a Wingman is almost as old as fighter aviation itself – support your lead and watch out for and mitigate potential dangers. The concept has spread beyond the fighter community to the broader military and now includes responsibility for the physical, mental, and social well-being of your fellow service member. At Wingman for Seniors, we view our commitment to the comfort and security of our clients and their families as a duty.
Wingman for Seniors is dedicated to enabling seniors to remain in their own homes safely and for as long as possible. We understand this may require a partner and advocate to support activities that have become overly burdensome and we provide concierge-level services to address these challenges tailored to the client. Your Wingman is there so you'll never have to fly alone.
Provide one-on-one, concierge-level service for daily activities
Shop for groceries, gifts, and personal needs
Transport clients to appointments, social activities, and other events
Monitor and assist with bill paying
Assist with computer skills – Skype, online shopping, research, storing photos, etc.
Assist with minor household tasks
Assist with organizing, decluttering, or downsizing
Provide other services upon request
GET STARTED TODAY!
Wingman for Seniors provides a broad array of concierge-level services to seniors on the Kitsap Peninsula. All services are specifically tailored to individual needs.
Contact WFS
Get Pricing